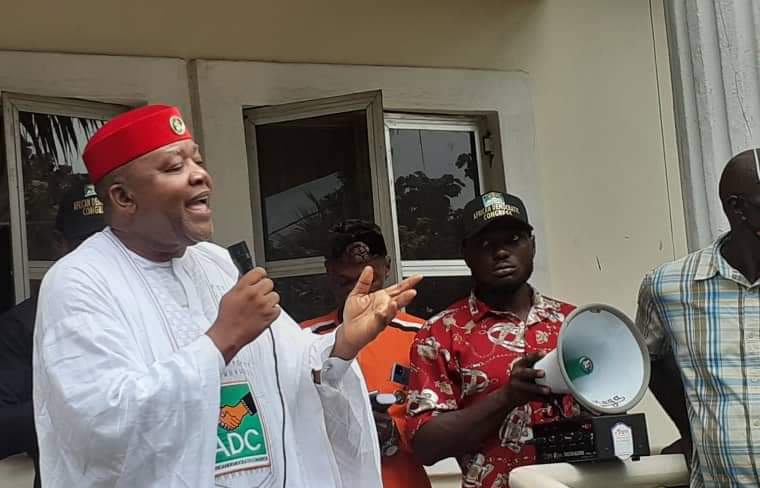 The waves making  proponent of Ministry of Umunna Affairs (MUA) in Anambra State, African Democratic Congress governorship candidate, Nze Akachukwu Sullivan Nwankpo, has declared that he will be coasting home to victory on November 6 governorship election in Anambra. He made the open declaration during the Anambra political stakeholders' forum in Awka.  
Speaking on his chances at the forthcoming governorship election, Nwankpo said that his victory will be landslide, and thunderous. That it will jolt the world.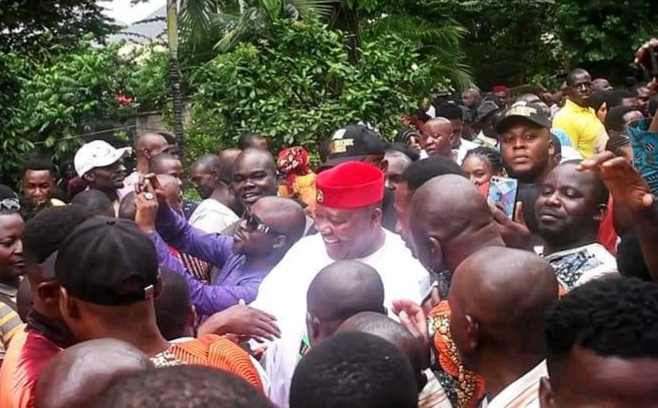 "If you know what has happened in the past three years since the journey to Agu Awka began, you would agree with me that Anambra has chosen a governor. My team had worked tirelessly, assiduously for the victory we are celebrating today. You see, it wasn't part of the deal to be running about town, engage in comic road shows, making noise, disturbing the peace of the people. We don't believe in gathering people and making empty promises, deceiving the people and adding to their pains. What we have been able to achieve in our robust relationship with every Umunna in Anambra is sufficient to make ADC led government possible in the next dispensation."
"We have over 1.6m eligible voters who are registered in our Umunna data base. Men and women of voting age who are desirous for a change, they're residing in various Umunna areas in Anambra State. We are in constant touch with these gallant voters. And they will speak on November 6. It will be thunderous."
"We have the verified data, we have the impregnable structure. Right now, we are on cruise control to a resounding victory. What we have been marketing since the beginning of this campaign has been Anambra families first, the Umunna Government that will engineer the developmental governance at the grassroots level. The government of the people domiciled in the Umunna super structure. You see, after a painstaking data gathering and analysis, we can confidently inform that we know the plights of every community in Anambra state. We have critically identified all the pressing issues, and ready to address them as soon as we get into office" Nwankpo said.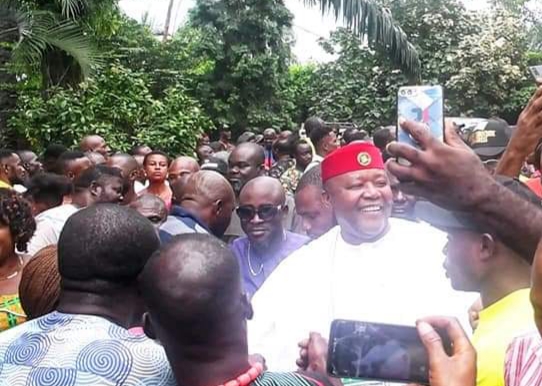 According the ADC gubernatorial candidate, the Umunna government system was craftily designed to ensure that all the heads of various Umunna in Anambra would  be involved in the governance process of the state. Nze Nwankpo further disclosed that his campaign team has traversed the state identified with the people, and armed with the lasting solution to the myriads of socio-economic issues militating against the people.
He promised to solve the issues bordering on basic infrastructures, in his first 360 days as the governor.